Hello to you!  It's your girl Esha here of Carnivalista Lifestyle.  If you're here because you're curious about twerk yoga and a yoga retreat for beginners, you're in the right place!
This.  Conversation.  With.  Keke of Twisted Yogi.  Is.  Everything.
It's been a glow up kind of week.  In this video, we touched on so many things, including the upcoming Ultimate Girls Getaway!  But, I'll let you watch below…
If you want your own twerk yoga experience…
To embrace your curves and get back in touch with your physicality, then you have to join Keke and I at the next Ultimate Girls Getaway.
Included in the experience is a twerk yoga session with Keke.  A session with Keke is perfect in this yoga retreat for beginners.  To quote her, you'll "have this meeting of the mind and body, in sync with your inner bliss".
This retreat is the perfect getaway to re-fresh, re-energize, re-charge, re-invigorate [insert all of the re's here] your life.  There will be an easy balance of group activities and time with yourself.  Can someone say "Whooo-saaaaa?"
To find out more about Ultimate Girls Getaway in Barbados, visit our website; click here.
Thanks for watching and reading!
Esha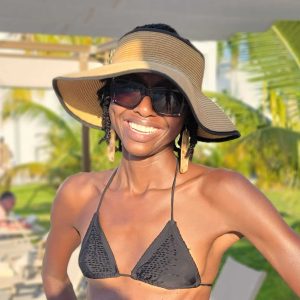 About Esha:  Esha Herbert-Davis is the Carnivalista in Chief of the Carnivalista Lifestyle.  She's passionate about loving yourself through amazing travel.  To learn more, visit her website: click here.